The Best Hair Masks For Your Hair Type
DISCLAIMER
This blog has not been approved by your local health department and is not intended to provide diagnosis, treatment, or medical advice. Read More

This blog has not been approved by your local health department and is not intended to provide diagnosis, treatment, or medical advice. The content provided on this blog is for informational purposes only. Please consult with a physician or other healthcare professional regarding any medical or health-related diagnosis or treatment options. Information on this blog should not be considered as a substitute for advice from a healthcare professional. The claims made about specific products throughout this blog are not approved to diagnose, treat, cure, or prevent disease.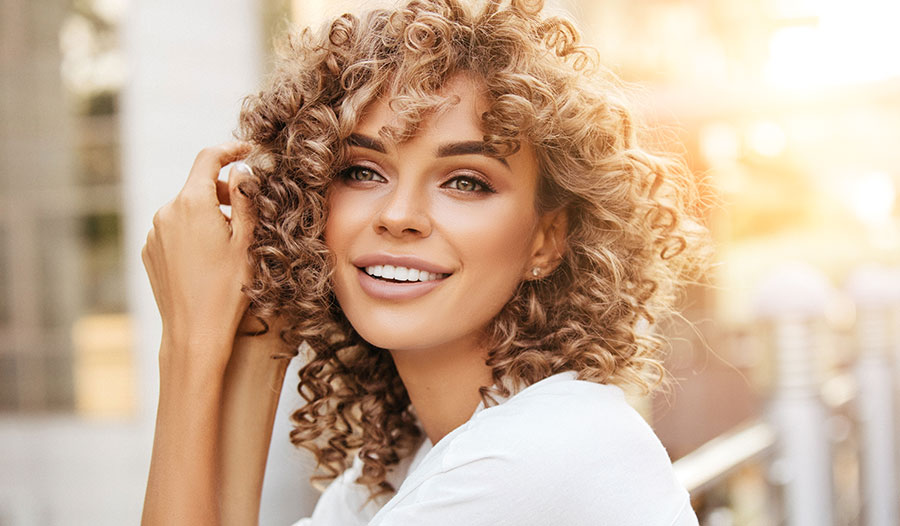 It's time to clear out commercial conditioners and styling products and replace them with all-natural solutions to treat your hair. No matter what your hair type—colored, dry, damaged, or fragile—it's really important to use the right product to repair and nourish your hair from the roots to the tips. Why not make hair masks part of your hair routine?
You do not always need to go to the spa or salon to have great hair. In 2021, treating yourself doesn't mean you need to leave home—you can recreate a unique spa-like experience at home with hair masks. Get shiny, beautiful, luxurious tresses in the comfort of your own home by trying one of these amazing masks for yourself. With everyone exploring their natural hair texture, the condition of your hair is more important than ever, and these masks could improve your look and feel.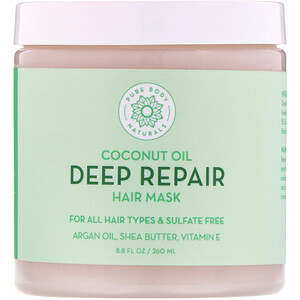 The Coconut Oil Deep Repair Mask is filled with an amazing amount of natural goodness including shea butter, rosehip seed oil, and vitamins E and B5. This mask is great for frizzy, curly, dry, damaged, or color-treated hair. The coconut oil helps to moisturize your hair from within, repairs damaged hair and protects it from future damage caused by other hair products and heat. Shea butter may help to promote positive hair growth, prevent greying, and goes some way to repair split ends.
How to use: Apply to damp, clean hair, leave for 10-15 minutes, and rinse. Style as usual.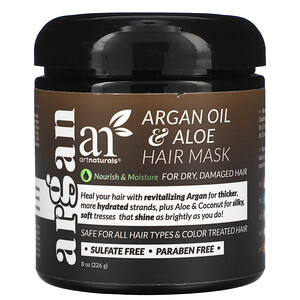 The Argan Oil Hair Mask is great for damaged, dry, or brittle hair. This is a volumizing moisturizing mask using argan oil, jojoba oil, and other ingredients to help rejuvenate your hair. The argan oil helps to provide gentle moisturization for your scalp and acts as a heat protectant to neutralize damage, splitting, and breakage. This mask is perfect for anyone looking for more volume or hydration in their hair. This mask can help to provide additional texture and volume to create a fuller look that is right on-trend.
How to use: After using your regular shampoo and conditioner, apply to hair by combing through, leave on for 3-5 minutes, and rinse. Style as usual.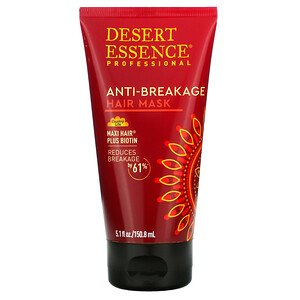 This brand focuses on happiness for the global population, sourcing its ingredients in a responsible way. This mask helps reduce breakage (by 61%!). It's packed with aloe vera to help rejuvenate the scalp, and it contains enzymes that bring the additional benefit of reducing dryness on the scalp and repair dead skin cells. This mask is great for all hair types, helping to smooth the hair follicles and leaving no residue whilst locking in moisture. It contains an exclusive blend of Country Life Maxi-Hair plus biotin, jojoba oil, coconut oil, and olive oil to help maintain moisture balance. This product is also gluten-free.
How to use: After shampoo and conditioner, for fine hair only, apply to the body of the hair, not roots and scalp. For thick or dry hair, apply all over. Leave on for 20-30 minutes and rinse thoroughly.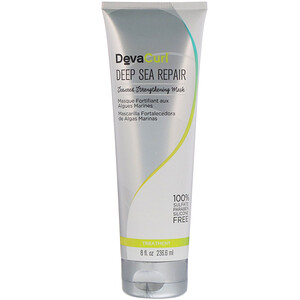 DevaCurl has created a rich, strengthening mask for all curl types. This treatment contains a blend of seaweed, sea lavender, and amber scent which is both luxurious and warm, and proteins that help improve your hair's elasticity and reduce potential breakage. The DevaCurl range is sulfate-free and is dermatologically tested and proven to be non-irritating. Your curls will look healthy and defined after using this product.
How to use: Apply after cleansing and leave in for 15-20 minutes and rinse.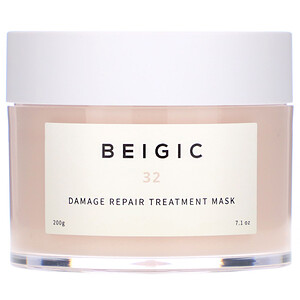 This is a vegan hair treatment for all hair types made with argan oil, green coffee, and vitamin E, which restores damaged hair but also restores elasticity for bounce, shine, and styling. I love the clean, basic packaging which looks more prescriptive and will fit into any bathroom décor, especially at this price point.
How to use: Use a liberal amount of product, concentrating on the ends, leave on 10-20 minutes, and rinse well.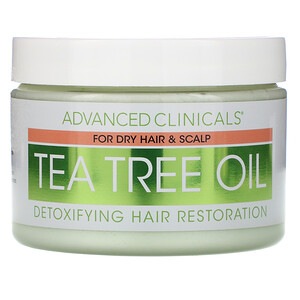 This product is great for oily hair and dry scalp, which makes it unique. It has intense hydration, makes hair silky and manageable, and protein to improve your hair's health. This mask has healing properties for all types of colored, bleached hair. It deeply penetrates each strand from within to restore your hair's natural beauty. The tea tree oil promotes a healthy scalp by unclogging hair follicles and exfoliating your scalp. Your hair will not feel weighed down when using this mask, and you can use it 2-3 times a week for damaged hair, giving it strength and moisture and helping to reduce split ends. My bald husband loves this mask to give him a healthy, moisturized scalp.
How to use: Massage through hair, let the mask sit for 5-10 minutes, and rinse thoroughly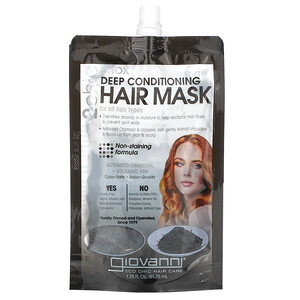 The first thing I love about this hair mask is the price, allowing you a great opportunity to enter into the hair mask world with minimal commitment. It contains a dual balancing complex of activated charcoal and powerful volcanic ash that gently removes impurities and pollutants while moisturizing and protecting your hair to help restore a silky finish.
How to use: After shampooing, leave on for 5-10 minutes and rinse to leave hair feeling silky and smooth.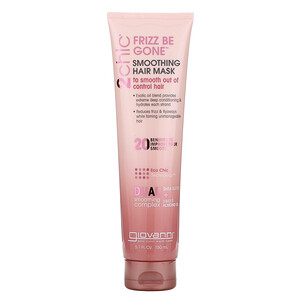 This frizz-free hair mask should be used once a week to control frizz. It's great for hair types that have both natural frizz and frizz created by styling. It uses shea butter and sweet almond oil and is completely 100% color safe and cruelty-free. It really does do all 20 benefits that it says, including rejuvenating vibrancy, re-bonding split ends, and silkening your hair. This is part of the wider Frizz Be Gone haircare range from 2chic.
How to use: After shampooing, massage into hair from roots to ends, leave in 3-5 minutes, and rinse.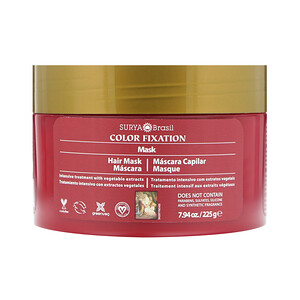 This is a creamy, luxurious, and spa-like restorative hair mask. It is rich in natural oils and can be used as an intensive treatment for all hair types. It extends the life of color by using cupuacu butter and buriti oil to absorb sun exposure. It also uses rice protein, which strengthens the cuticle, making your hair shiny and manageable.
How to use: After shampooing, leave in for 10-15 minutes and then rinse.
Tips for Doing Hair Masks at Home
I recommend that you shampoo twice with your favorite shampoo before using any hair mask. There are also some great clarifying shampoos on the market which means you only need to shampoo your hair once before applying the hair mask. You should then follow the manufacturer's instructions set out for the hair mask you select at first.
Once you get to know these masks and how they affect your hair you can experiment. I like to use mine while I shower as my conditioner for five minutes once a week—before or after a color service I like to do a longer treatment of 15-20 minutes. I also suggest using hair masks one or two weeks before a vacation, holiday, or special event. Sometimes I take them on vacation with me to add an extra spa-like feel for self-care.
I advise that you have a wide-tooth comb or wet brush to distribute the mask through your hair so that it reaches all of your ends. When using a hair mask for fine or oily hair, only apply to the body of the hair, not the roots or scalp. For thick or dry hair, apply all over. To take full advantage of the benefits of the hair mask, cover your hair with a shower cap and wrap it in a hot towel.
Hair Care Is Self-Care
In 2021 it's all about self-care, and hair masks should not be overlooked. They are the perfect solution for keeping the integrity of your hair shiny and healthy. They promote many positive benefits, including reducing breakage and split ends and encouraging healthy hair growth. They also help to stabilize your color, which will give you that long-lasting shine, in addition to improving manageability and the overall healthy appearance of your hair. Protect your salon investments with great hair masks and products!