How an Oil Cleanser Has Changed My Life
DISCLAIMER
This blog has not been approved by your local health department and is not intended to provide diagnosis, treatment, or medical advice. Read More

This blog has not been approved by your local health department and is not intended to provide diagnosis, treatment, or medical advice. The content provided on this blog is for informational purposes only. Please consult with a physician or other healthcare professional regarding any medical or health-related diagnosis or treatment options. Information on this blog should not be considered as a substitute for advice from a healthcare professional. The claims made about specific products throughout this blog are not approved to diagnose, treat, cure, or prevent disease.
In this article: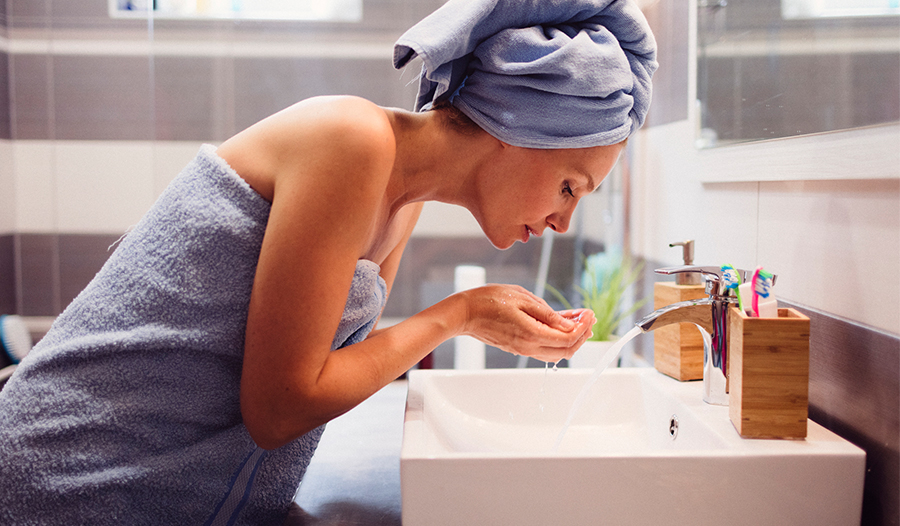 At one point in time, we all believed that simply cleansing our face with a traditional facial wash was enough. If we swiped our face with a toner-soaked cotton pad and removed any remaining makeup, that meant our faces were free and clear.
Then double cleansing crept into our skincare lives. At first, it was scary—cleansing the face with an oil?! What was this madness?! Won't that be messy? Won't that make oily skin… more oily? Yet slowly, double cleansing became popular. Before we knew it, skincare games everywhere were changed for the better.
I can safely say that oil cleansing is one of the most beneficial things I've ever done for my sensitive, acne-prone skin. Before using an oil cleanser, the makeup removal methods I used were much harsher. At the time, I thought I was pre-cleansing properly. But my skin was paying the price. I didn't realize that regularly swiping wipes across my skin, using something too harsh, or something too mild/ineffective, would harm my skin. So, I often found myself battling sensitive or dehydrated skin. Little did I know that the oil I was so scared of would save my skin.
What Is Double Cleansing?
Double cleansing is using a two-step cleansing process to melt off makeup and thoroughly cleanse the skin. The first step of double cleansing is using an oil cleanser to dissolve and remove makeup, sunscreen, pollution, oil, and dirt. The second step is using a regular gentle cleanser that can now cleanse your skin more effectively on a clean surface.
This double cleansing method removes the stubborn, pore-clogging, skin-dulling grime that using just a single cleanser misses.
What Is an Oil Cleanser?
Oil Cleansers are massaged with fingers onto dry skin and then rinsed away with water.
When you think of oil cleansers, pure oils may come to mind. But unlike pure oils, cleansing oils also contain emulsifiers. These emulsifiers enable the oil to easily mix with water and rinse clean from the skin without leaving a greasy film.
This step of double cleansing is utilized to remove dirt, excess sebum, and emulsify even waterproof makeup and sunscreen.
Why Should You Oil Cleanse?
Double cleansing is the single most effective way of removing every speck of makeup. Because double cleansing is so gentle yet effective, it's perfect for all skin types.
Thoroughly cleansed skin will accept active ingredients more readily. Since these products can penetrate the skin easier, they can do their job more effectively.
Cleansing Oil vs Makeup Wipes
You may be asking yourself why you can't just use your trusty makeup wipes to remove your makeup before bed. It's basically the same thing, right? If you're like most other makeup lovers I know, I'm sure makeup wipes are part of your skincare arsenal.
Although makeup wipes seem convenient, they actually do a poor job of effectively removing makeup, sunscreen, and dirt from the skin. Instead of digging deep into the pores, wipes basically smear the day's grime all over our face–and leave it there. Oil cleansers actually penetrate the pores to dissolve and rinse away all the gross gunk from the day. Plus, they don't leave a residue as most wipes do.
Many makeup wipes contain ingredients that can irritate or dry out the skin. Since these preservatives and chemicals are left on the skin overnight, the morning result can be dehydrated or reactive skin. Oils, on the other hand, are natural, gentle, and soothing.
There is no getting around tugging at your skin and your eyes when you use makeup wipes to remove your makeup. This is not only extremely irritating to both the skin and eyes but can also contribute to aging over time. There is virtually no gentler makeup removal method out there for your skin and eyes than oil cleansing.
Sure, makeup wipes are supposed to be super convenient. But by the time you do all the wiping you need to do (sometimes requiring more than one wipe to get the job done), you could have simply double cleansed. You may save thirty seconds by using a wipe. But is the cost to your skin worth it?
While some wipes are more sustainable than others, there is no question that using your hands creates less waste than using makeup wipes.
Products To Try
For ALL skin types…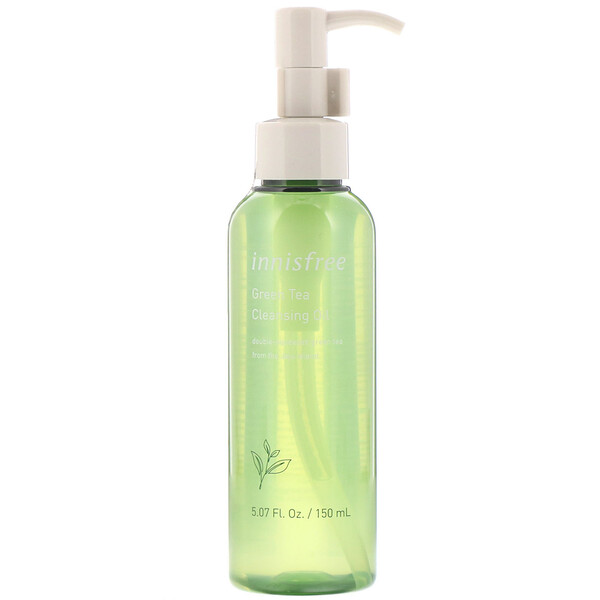 Innisfree Green Tea Cleansing Oil
This lightweight cleansing oil is formulated for normal, combination, dry, and oily skin. It's formulated with Jeju green tea and hydrates while dissolving makeup, sunscreen, and excess oils.
For oily/combination skin…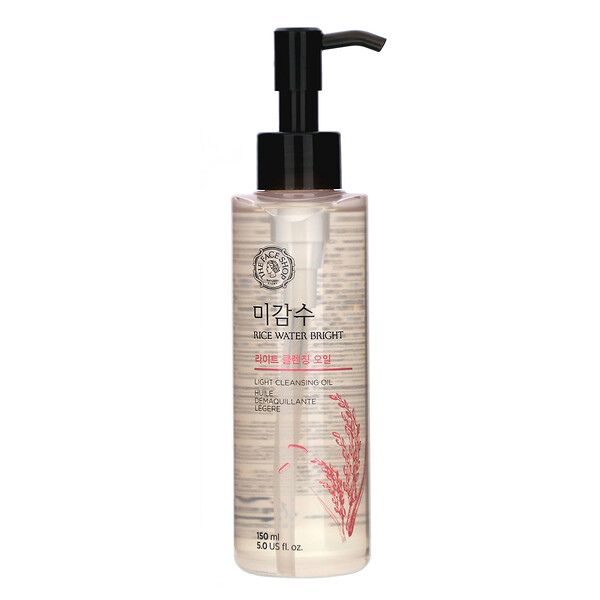 The Face Shop Rice Water Bright Light Cleansing Oil
This brightening deep cleansing oil with its light watery texture is formulated for oily to combination skin and effectively cleanses away impurities and heavy makeup. Plant-based ingredients such as rice bran oil and jojoba oil leave skin looking clean and bright.
For dry or sensitive skin…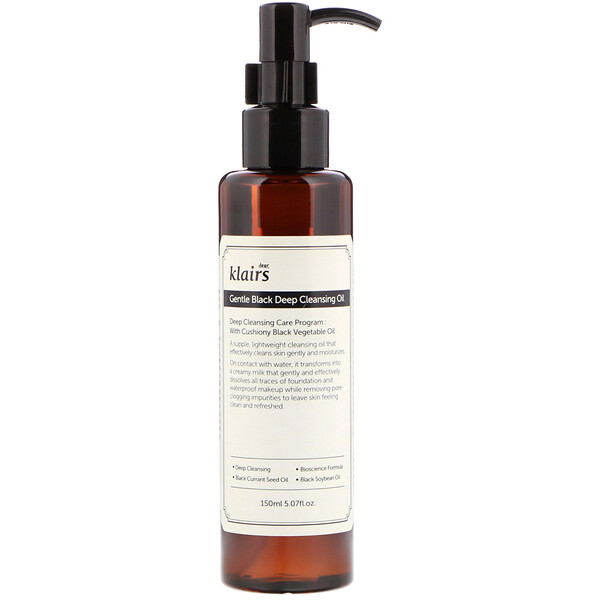 Klairs Gentle Black Deep Cleansing Oil
This mild yet effective cleansing oil is loaded with vitamins, minerals, and antioxidants. It is perfect for sensitive and dry skin. It replenishes moisture while gently washing away dirt and makeup. Ingredients like anti-inflammatory black currant seed oil, jojoba seed oil, and antioxidant-rich black sesame oil help strengthen skin, prevent aging, and control sebum production.