Why Green Tea Is My Favorite Skincare Ingredient
DISCLAIMER
This blog has not been approved by your local health department and is not intended to provide diagnosis, treatment, or medical advice. Read More

This blog has not been approved by your local health department and is not intended to provide diagnosis, treatment, or medical advice. The content provided on this blog is for informational purposes only. Please consult with a physician or other healthcare professional regarding any medical or health-related diagnosis or treatment options. Information on this blog should not be considered as a substitute for advice from a healthcare professional. The claims made about specific products throughout this blog are not approved to diagnose, treat, cure, or prevent disease.
In this article: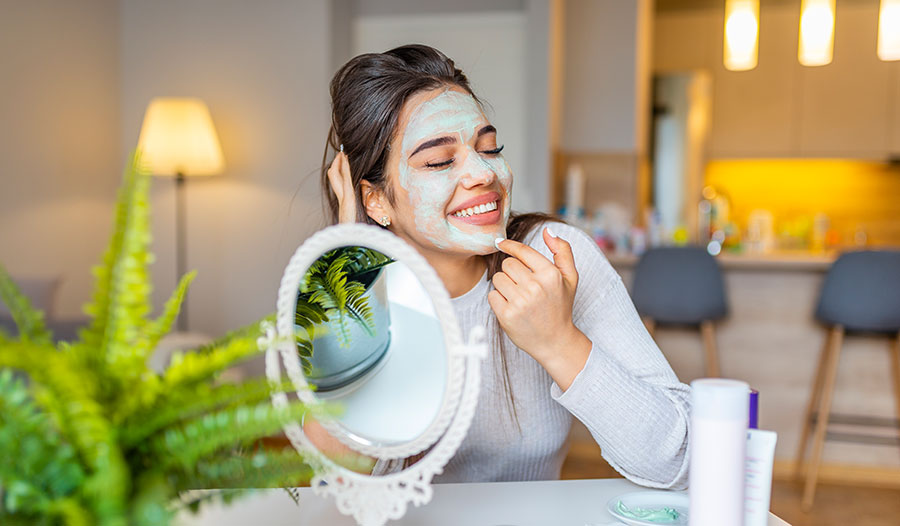 You may already be familiar with the health benefits of green tea when you drink it, but did you know that it's also an excellent ingredient for your skin? Green tea in skincare has a wide range of protective and corrective properties. Known for its moisturizing, soothing, and anti-aging properties, this powerhouse packs a load of benefits for your skin.
And let's get real—with the state of the world right now, the heightened stress is likely impacting all of our natural glows. So let's dive into the top reasons you should consider adding green tea to your routine, my favorite green tea skincare products, and a self-care ritual to go along with each of them for a perfect in-home spa night.
Top 5 Reasons to Add Green Tea to Your Skincare Routine
Protective against skin cancer
While research has shown that drinking green tea may reduce the risk of certain cancers including colon cancer, prostate cancer, and breast cancer, it's also been shown that green tea applied topically may have protective properties against skin cancer. The antioxidant EGCG, which is abundant in green tea, may help protect skin cells from damage caused by free radicals generated from pollution and UV radiation.
Acne-fighting
If you struggle with acne or have recently found yourself breaking out from wearing masks, adding green tea to your skincare regimen may help. The anti-inflammatory, antioxidant, and antimicrobial properties of green tea may clear up acne. Green tea helps reduce sebum, the oily substance produced by your body's sebaceous glands. Acne can develop when the sebaceous glands become clogged, making green tea's reduction of sebum secretion particularly helpful for treating breakouts and oily skin.
Anti-aging
Green tea may reduce the signs of sun damage, including hyperpigmentation, rough texture, and fine lines. Additionally, the EGCG and vitamin B2 in green tea work together to rejuvenate dying skin cells and maintain collagen levels, keeping your skin feeling firm and looking more youthful.
Soothes redness and irritation
Green tea has a high content of polyphenols, which are rich in anti-inflammatory properties. This makes green tea an excellent ingredient to help reduce skin redness and irritation, in addition to a soothing impact on skin conditions such as eczema, psoriasis, rosacea, and dermatitis.
Hydrating effect
The vitamin E in green tea is particularly hydrating for your skin, making it a great addition to your moisturizer.
Green Tea-Infused At-Home Spa Night
It might be a while before some of us are able to get to the spa and enjoy your favorite treatments again. If there's anything this pandemic has taught us, it's that we can do a whole lot more on our own from home than we imagined—work, bake bread, have dance parties, trim our hair (though not recommended)—and now you can add spa night to the list.
So light a candle, put on your favorite relaxing music (maybe a little Sade, Beautiful Chorus, or Trevor Hall—you know the vibe), and prepare to indulge. Maybe even pour yourself a cup of green tea to sip and enjoy the benefits of green tea both internally and externally.
Let this be an invitation to turn your skincare routine into a self-love ritual, making magic from the mundane. Rather than rushing through the process, infuse each step with divine intention and soak into a moment of absolute presence with yourself.
Smell your favorite incense or candle, feel the sensation of the warm water and texture of the product on your skin, taste your favorite tea and let the flavor linger a little longer with each sip, wrap yourself up in a cozy robe, and see yourself with loving eyes from start to finish. This is a sacred self-care spa night to shower yourself with love.
Recommended Self-Care Rituals + Green Tea Products
Here are some of the best green tea skincare products, their benefits, and a ritual to go along with each one. Note that green tea and matcha are gentle enough for daily use and are generally suitable for most skin types, however, it's always a good idea to do a patch test and ensure it's a match.
Cleanse + Release
As you wash your face with these green tea cleansers, imagine washing away anything that's no longer serving you. What are you releasing? Let these cleansers bring clarity to your skin and your spirit.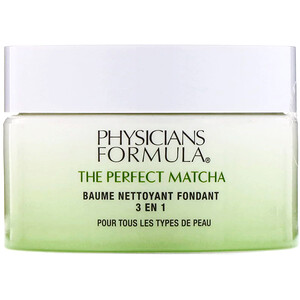 Why I love it: This ultra-gentle 3-in-1 cleansing balm melts away makeup, deeply cleans away impurities, and leaves the skin fully supple and hydrated. It's antioxidant-packed and enriched with matcha green tea, bamboo shoot, and lotus extract. This cleanser is suitable for all skin types, hypoallergenic, gluten-free, paraben-free, cruelty-free, vegan, and clinically tested.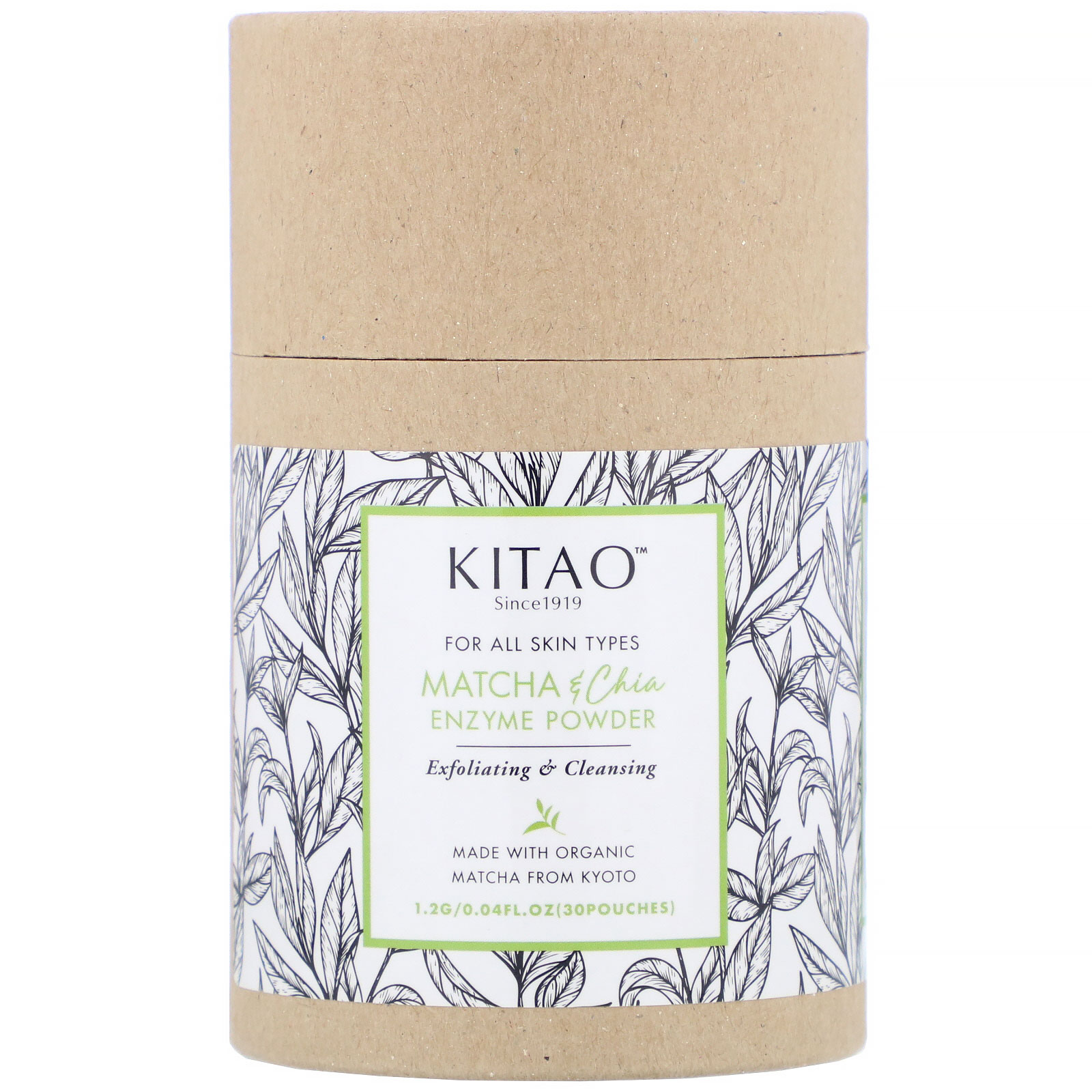 Why I love it: This unique powdered cleanser is compact and perfect for traveling. Once you massage the powder onto damp skin, it transforms into a dense foam. Its gentle granules help buff away dead skin and impurities trapped deep within the pores, while gentle papaya extract brightens and refines.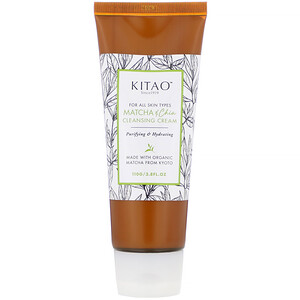 Why I love it: This rich cleansing cream effectively dissolves makeup and oil, transforming into a soothing cleansing milk when water is added. Formulated with organic matcha from Kyoto combined with quinoa to firm and balance, chia seed to moisturize and nourish, and acai for antioxidants and brightening.
Scrub + Shed
As you scrub your skin, it's time to shed those limiting stories you've been telling about yourself and your life. Shift negative self-talk into self-compassion and affirmation of your inherent radiance.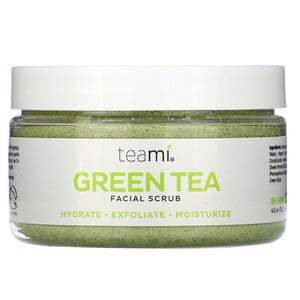 Why I love it: This facial scrub is cruelty-free and made with 75% organic ingredients to help you exfoliate, moisturize, and hydrate.
Tone + Thanks-giving
Combine the benefits of green tea with the power of gratitude to glow from the inside out. What are you thankful for? Take note of at least five things you're grateful for while applying your toner.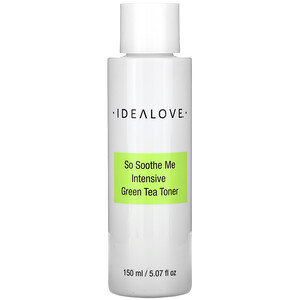 Why I love it: This toner is alcohol-free and fragrance-free, making it an excellent choice for all skin types, but especially suited for those with sensitive skin. Packed with four forms of green tea, this toner contains potent antioxidant and anti-inflammatory benefits to help calm and soothe skin, while protecting against collagen degradation and skin discoloration. With strength-supporting botanicals, it also helps to soothe irritation and restore moisture for a fresh and vitalized glow.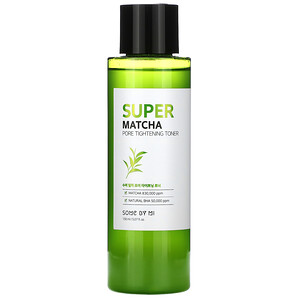 Why I love it: A toner for tightening the pores and controlling excessive sebum that contains 830,000 ppm of matcha which is well known for pore care, sebum absorbing power, and BHA from natural sources.
Patch + Proclaim
Add some eye patches to your skincare routine, and as your patches set for 20 minutes, proclaim your intention for the week ahead. Let divine insight rise up from the depths of your inner knowing and declare your desires. What's your intention this week?
Here are a few examples for inspiration:
I declare that I am attracting unexpected blessings.

I am open to receiving the resources, connections, and opportunities that support my highest good.
Why I love it: This soothing formula and invigorating hydrogel eye patch with green tea leaf powder helps with skin brightening and wrinkle care.
Mask + Meditate
While your mask sets, it's time for you to meditate or rest in whatever way feels replenishing for you. Resist the urge to scroll through your phone to fill the time. Put some cucumber slices over your eyes, take a deep breath, and enjoy a moment of solitude in silence. Notice what comes up in this place of stillness. Sometimes all the answers you seek are available within—it's only a matter of getting quiet enough to listen and hear the inner wisdom that's always lovingly supporting you and your highest self.
Why I love it: It's made with 75% organic ingredients, vegan, certified cruelty-free, and safe for those who are gluten-free. It's made without alcohol, parabens, synthetic dyes, or harmful chemicals. This mask is a mineral-rich detoxifying mask treatment created with organic matcha green tea, lemongrass, and bentonite clay, and formulated to bring impurities to the surface while replenishing the skin with necessary superfood nutrients. The ultra-nourishing plant-based formula is gentle enough for all skin types and will leave you feeling soft, cleansed, and renewed.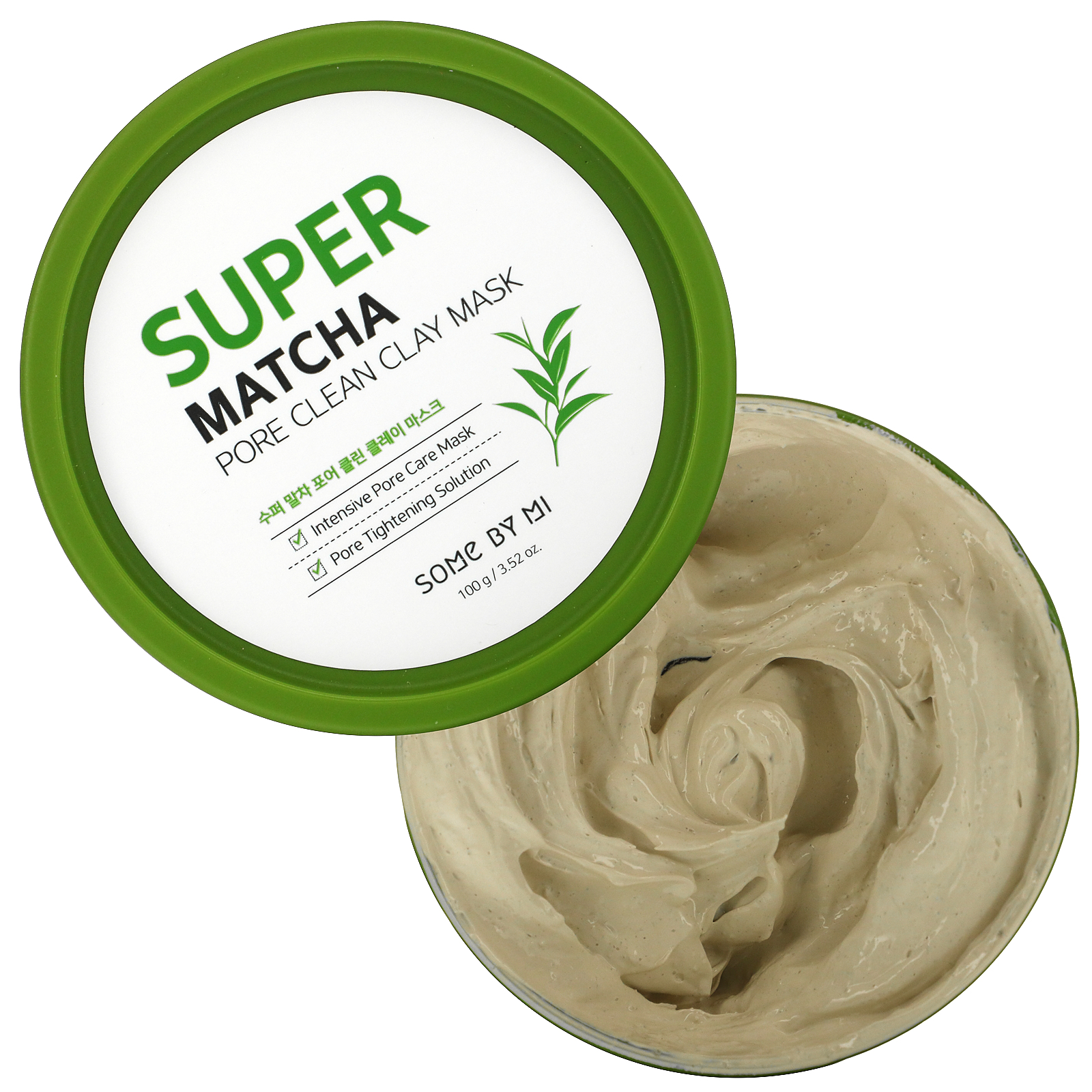 Why I love it: This mask focuses on pore concerns and contains clay with strong sebum absorption power and matcha to cleanse out impurities and blackheads inside the pores, and cica to provide a calming effect on the skin. This 10-in-1 pore care product helps with blackhead removal, whitehead removal, exfoliation, sebum control, pore cleansing, pore tightening, softening, calming, moisturizing, and oil-water balance.
Moisturize + Affirm
As you complete your skincare routine with moisturizer, it's time to lovingly massage affirmations of your wholeness into every part of your being.
Repeat these out loud:
I radiate in my divine luminosity from the inside out.

I am divinely gifted and guided.

I am whole, worthy, perfect, and complete.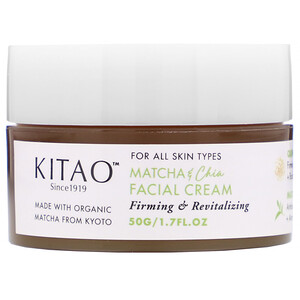 Why I love it: This daily face cream quenches dryness while replenishing the skin with potent antioxidants and firming ingredients. It helps maintain skin moisture while balancing oil throughout the day.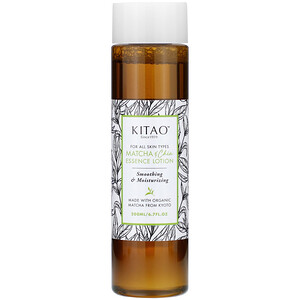 Why I love it: This balancing essence softens and rehydrates the top layer of dry skin cells, delivering powerful antioxidants to the vital layers of your skin. Brightening acai helps enliven the complexion as quinoa helps balance oil and prevent clogged pores.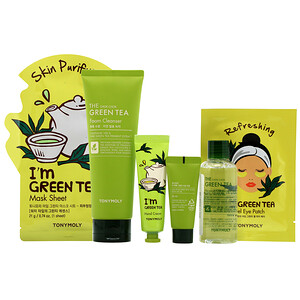 Why we love it: This 8-piece set comes with everything you need for your skincare routine including sheet masks, eye patches, cleanser, face cream, and hand cream. It's perfect as a sampler to try out some best-selling green tea products, or for when you're on vacation and want to pack light with travel-sized products.