So You Want to Dye Your Hair At Home
DISCLAIMER
This blog has not been approved by your local health department and is not intended to provide diagnosis, treatment, or medical advice. Read More

This blog has not been approved by your local health department and is not intended to provide diagnosis, treatment, or medical advice. The content provided on this blog is for informational purposes only. Please consult with a physician or other healthcare professional regarding any medical or health-related diagnosis or treatment options. Information on this blog should not be considered as a substitute for advice from a healthcare professional. The claims made about specific products throughout this blog are not approved to diagnose, treat, cure, or prevent disease.
In this article: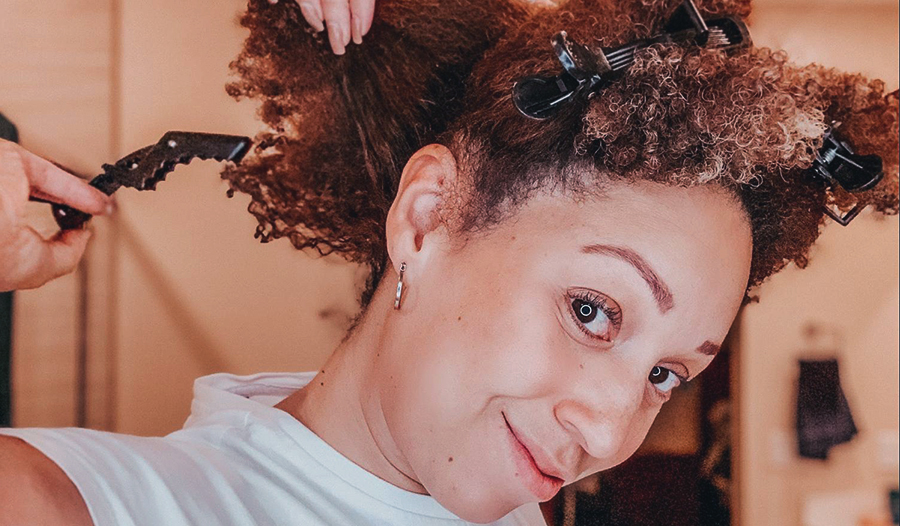 ‌‌‌‌Hiding Your Roots
Anyone who dyes their hair has likely dealt with the dreaded growing out of your roots. I know personally it is the one thing I hate about dying my hair a completely different color. Thankfully there are so many different ways to hide your roots between dye jobs gracefully while also staying stylish. A few things that have worked for me are:
Headbands and scarves

: Using a headband can be fun but also very purposeful to hide your roots. I personally love ones that are wide and have a print can help distract from the line of demarcation.






While you can certainly use a headband or scarf that is simple, I personally like bold options like

The Vintage Cosmetic Co. Dolly Make-Up Headband

which you easily wear with your hair up or down.




Semi-permanent color

: I have used semi-permanent color pretty often to break up my time between the salon or to try a new color hue. What is most appealing about semi-permanent color is that it does not last forever. If you have been bleaching your hair for some time but now are wanting to try going a pinch darker or perhaps have fun with a vibrant color, a semi-permanent can do the job.






When I was super blonde, at one point I tried a bold red like the

Punky Colour Semi-Permanent Conditioning Hair Color in Red Wine

and loved it! But after a few weeks I was completely over it, so it was great when it began to fade away. You do have to be cautious as bleached hair is far more porous and therefore the semi-permanent may stay on your hair longer or may not fully come out.






For example, using a darker semi-permanent like

Godefroy 28 Day Touch Ups

on bleached or damaged hair may not completely wash out. Unless that is your intent, you may want to use a color that is not such a contrast to your dyed hair but may still blend with your roots.




Color conditioners

: Maintaining your tone between hair dye appointments is also important. This is where a color conditioner can come in handy.






As a blonde, I have used color conditioners such as

John Frieda Sheer Blonde Go Blonder Lightening Conditioner

to lighten my strands up to two shades lighter. It is especially great for those with highlights and lowlights, and also nourishes the hair while using.
‌‌‌‌How to Choose Your Hair Dye: Going Darker vs Lighter
The great thing about hair dye is that there are so many different options and possibilities in terms of color options.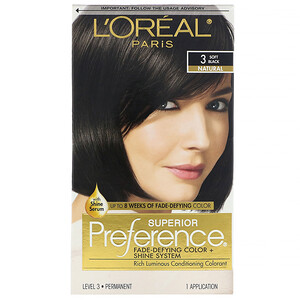 You literally can have a completely new look overnight by using a box of dye like L'Oreal Superior Preference Fade-Defying Color + Shine System. Still, simply going darker or lighter is not one in the same. You need to be careful and understand how the hair dye works to achieve the best results for your hair!
Many falsely think darker is easier, but as I mentioned before with using semi-permanent solutions to cover your roots, you still need to use caution when going dark. All hair dye uses a developer to open the cuticle of your hair so the hair dye can penetrate it. If your hair is dry, damaged, or over-processed it may not hold any of the hair dye and simply wash out. Even worse, your hair may turn the wrong color. That is why it is so important to do a strand test before applying to your entire head.
In terms of going lighter, it can be even trickier. Going lighter often requires bleach and a much higher developer, which can lead to damaging your hair. Additionally, if you are not careful you can potentially turn your hair the wrong color. I personally have done this while bleaching my hair and turned it a bright orange, not knowing my coarse, naturally curly hair needed additional time to process the bleach to obtain the desired color. Again, doing a strand test will help overcome these obstacles while also helping you understand how to achieve the color you want!
‌‌‌‌Prepping Your Hair For Coloring
Before you begin dying your hair, you definitely want to ensure it is in the best condition possible. That means attempting to stay away from heat styling, keeping your hair moisturized, and helping it be strong. My most favorite way to do this is by deep conditioning! Between dye jobs, I typically will use one once a week to help re-nourish my hair.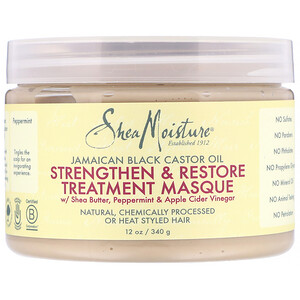 One of my favorites is the SheaMoisture Jamaican Black Castor Oil Strengthen & Restore Treatment Masque. This masque literally brings my dyed brunette curls back to life while also helping my hair look nourished. In many ways it helps my hair color look even better.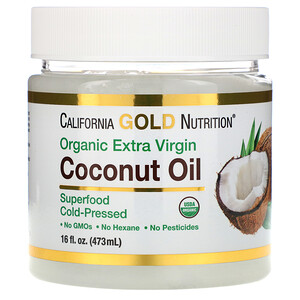 Another thing I find that helps is using natural oils such as coconut oil to help seal and protect the hair cuticle in advance of dyeing. I personally love the California Gold Nutrition Cold-Pressed Organic Extra Virgin Coconut Oil as it comes in a large size so I can use it for many needs. Coconut oil has a ton of benefits, but it has been found to be helpful for many different hair types, especially those with damage. Many even simply add coconut oil to their hair dye for additional protection.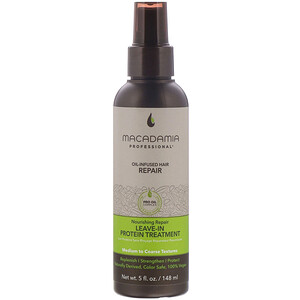 If you are experiencing any breakage, you will want to address this ahead of time using a treatment to treat the hair. I have found using one like the Macadamia Professional Nourishing Repair Leave-In Protein Treatment helps between dye sessions but still allows me to achieve great results. Filled with a macadamia and argan omega oil blend, this treatment can be used three times a week to help prevent further breakage and prep your hair for dyeing.
‌‌‌‌How to Dye Your Hair At Home
When you dye your hair, you may be tempted to just mix it up and throw it on. But for the best application you will really want to prepare, be patient, and may even have some help. A few things I have found that help are:
Wear a cape or clothing you do not mind getting dirty or no longer need. When you dye your hair it is not time to wear your Sunday best. Put on a cape or an old tee shirt to ensure you protect your clothes.





Be prepared. Besides hair dye, you will need a few tools. The most commonly used items include

hair clips

, a bowl, hair brush, plastic cap,

gloves

, and possibly even a highlight cap if you are trying that. You can also use cotton around the perimeter of your hair line for extra protection or to ensure you don't dye your forehead (which has totally happened to me!).





Section your hair. This is an important part so don't skip it! I prefer to section my hair into four sections using hair clips to ensure I only work on one section at a time. This also helps the dye be evenly distributed and coat all the strands so that you do not end up with a patchy job.





Start in the back, work to the front. Most people have lighter hair on the top of their head due to sun exposure and darker hair in the back. Because of this, it is best to start applying dye from the back to ensure the darkest part of your hair has time to process and matches the rest of your hair.





Ask a friend for help. If you are struggling, don't be afraid to ask a family member or friend for help. While having an extra mirror can help you see the back of your head, you might have a hard time seeing everything. Having an extra pair of eyes can truly make all the difference in terms of making sure a section or area isn't missed or overlooked.





Set a timer. Don't forget to monitor your time once you begin applying and are finished with all areas that are being dyed. You will want to ensure you follow the directions but also keep in mind the strand test and the desired results you are going for.
‌‌‌‌Caring For Your Hair After Coloring
Just as important as it is to prepare your hair for dyeing, it is important to maintain. If your dye processing went sideways, you will want to use similar products to the ones highlighted for preparing your hair like deep conditioners, masques, and even leave-in protein treatments before you try again. Additionally, using a color shampoo and conditioner can help boost the color and maintain.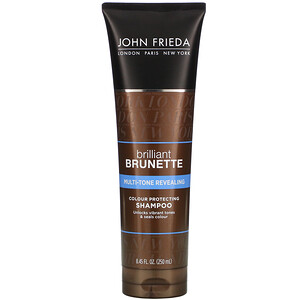 I personally love the John Frieda Brilliant Brunette Multi-Tone Revealing Color Protecting Shampoo and conditioner.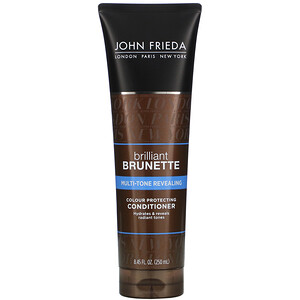 This collection helps hydrates and reveals radiant tones while also protecting and preserving your brunette color. It has given my brunette strands the boost it needs between dyeing sessions to look its best.
Overall, you can see there is a lot to consider when it comes to dying your hair. From hiding your roots, choosing your dye, prepping your hair, actually dyeing it and caring for your hair afterwards, you must factor in all these options when deciding to embark on a new color journey. The great thing is that it is not impossible and that your next hair coloring session can be done in the comfort of your home safely and affordably.